Sundyne
Process Pumps & Compressors
General Information
Sundyne is a world renowned brand and leading designer & manufacturer of process pumps and compressors.  The Sundyne portfolio includes legacy brands Sundyne pumps & compressors, Sunflo pumps, Ansimag pumps, PPI (formerly Pressure Industries) compressors, and Marelli pumps.
Although most well known for high pressure pumps and compressors, Sundyne supplies a wide variety of equipment and systems that help keep numerous industries running including power generation, oil & gas, chemical, food & beverage, general industrial, hydrogen, hydrocarbon processing, metals & steel pickling, mining & minerals, & pharmaceutical.
BELOW ARE BRIEF SUMMARIES OF THE SUNDYNE LEGACY BRANDS:
Sundyne
Sundyne products include API and non-API pumps with flow rates to 1080 gpm and pressures to 6300' TDH.  The centrifugal compressors offer flows up to 10,000 acfm and pressures up to 5000 psi.  The compact, centrifugal pumps and compressors provide pulseless and vibration free operation for many years with easy, minimal maintenance.  These design advantages make these products widely accepted in the oil & gas markets among many others.
Sunflo
Industrial grade, non-API pumps with flow rates up to 500 gpm and pressures up to 4200' TDH.  One of the most common applications for these pumps are boiler feed applications.  The simple, compact design provides years of reliable servic
Ansimag
Ansimag is the original ETFE-lined sealless magnetically driven centrifugal pump, as well as the most simple design on the market today.  The simple, unique design incorporates a shaft that is supported on both ends with the impeller assembly rotating around the shaft.  This vibration-free design with no overhung load provides reliable service for many years.  While the pump was originally designed for corrosive liquids, the reliability and low cost of the design makes it suitable for water and other non-corrosive applications.  Ansimag pumps are available in a variety sizes and configurations with flow rates up to 1470 gpm and heads to 520'.
PPI
Formerly known as Pressure Products Inc, PPI manufactures diaphragm gas compressors with displacements up to 146.6 cubic feet per minute and pressures up to 16,750 psi.  Common applications include hydrogen as well as corrosive and hazardous gases.
Marelli
Marelli has an extensive line of API pumps including split case, radially split case, multistage centrifugal, horizontal single & double volute, vertical multistage, single and vertical double volute designs capable of flows up to 66,000 gpm and pressures up to 4260' TDH.  Marelli has over 10,000 units installed around the world.
Category: Process Pumps & Compressors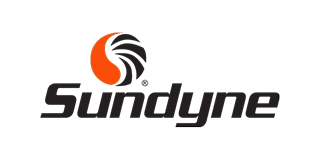 Product Videos