Repair
Industrial Pump Repair Service
Do You Need Emergency Repair?
---
Contact us at 803.396.8555 for assistance.
You may also reach our service center manager, Misael Samboy, at 803.389.0194.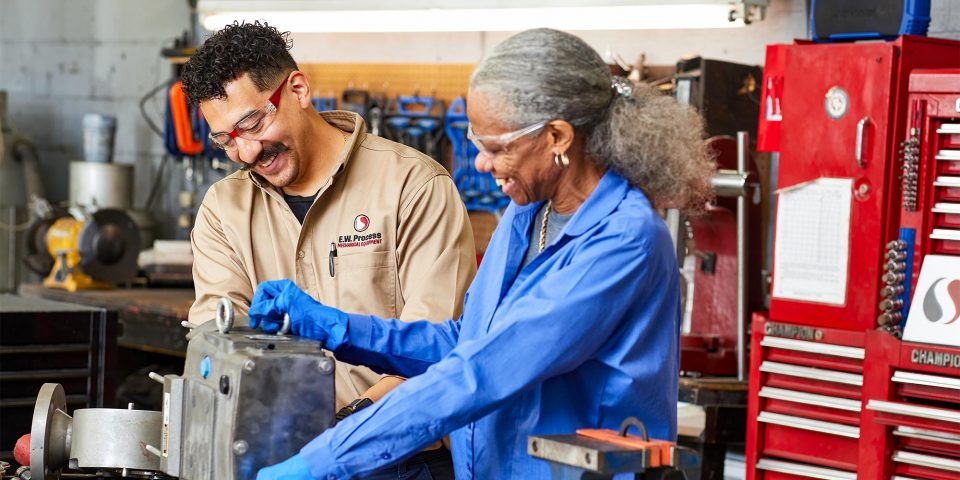 The E.W. Process Pump Repair Service Center provides you with a reliable outlet for routine maintenance and repair of all your industrial pumps.
Our service professionals are factory-trained and repair all major pump brands including, but not limited to:
Ansimag
Dean
Envirogear (Viking)
Fybroc
Griswold (Goulds)
Grundfos
Hydra-Cell
Jesco
Liquiflo
Milton Roy
Paco
Sundyne
Sunflo
Thomas (Gorman Rupp)
Thomas (Roto-Jet)
Warren Rupp (Sandpiper)
Waukesha
The E.W. Process service center provides cleaning, inspection, machining, assembly, painting, pressure testing, and laser alignment services to repair pumps to new condition.
Pump Evaluation
We provide detailed inspection reports on all repair jobs providing customers with the information and options required for an effective repair.
Pump Repair
Through in-house standards and procedures, E.W. Process ensures that all repairs are held to the highest quality standards and exceed customer expectations.
One-Year Warranty
We repair pumps to like-new specifications and provide a one-year warranty on all industrial pump repairs.
We offer free scheduled pick-ups and deliveries within 50 miles of Charlotte, NC. For only a limited time, we are also offering a free inspection and evaluation of any equipment with a written report of our findings.
Please contact us or your E.W. Process sales engineer for more detail. Proudly serving Virginia, North Carolina, and South Carolina.
Our Service Center
---